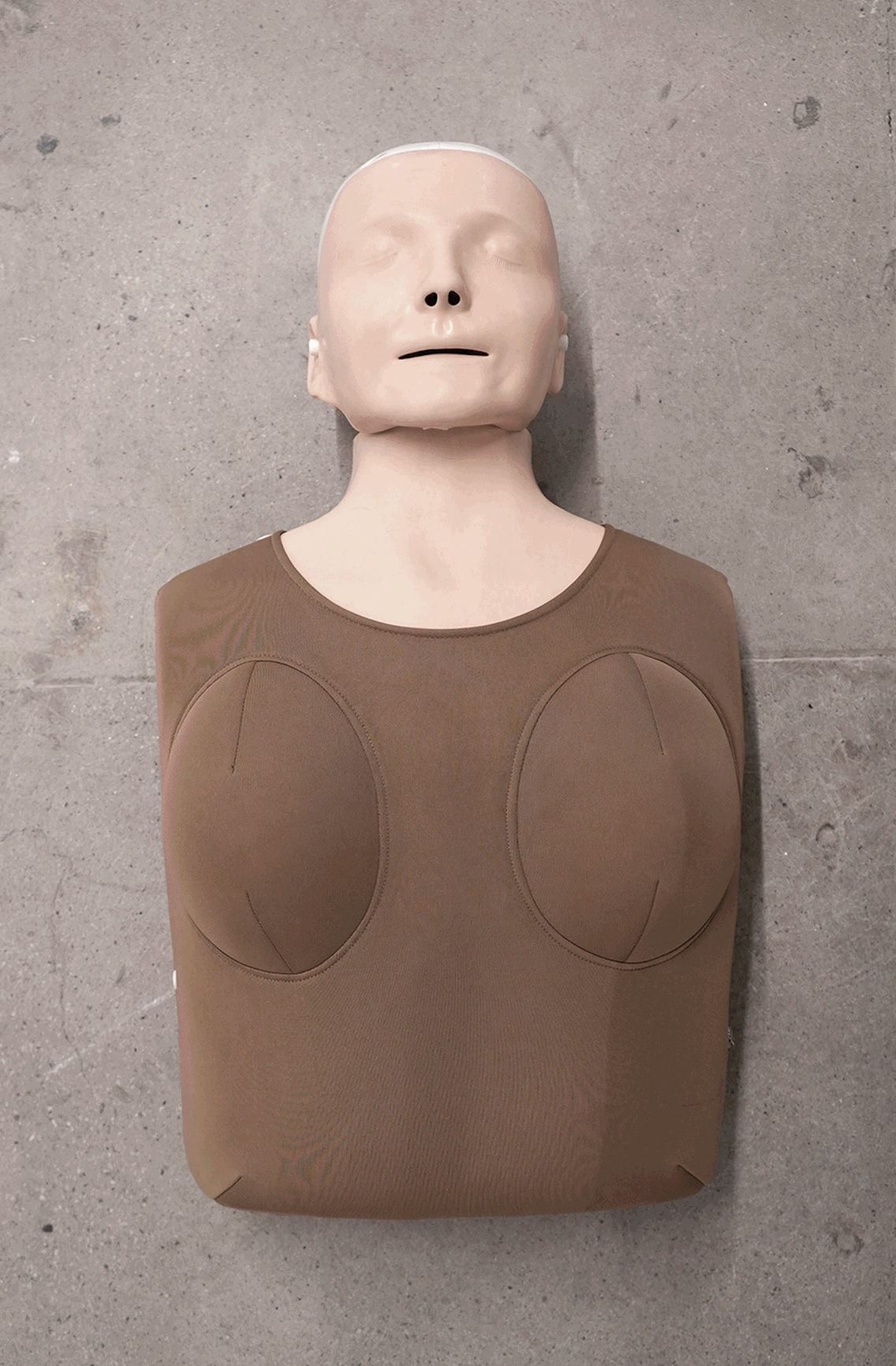 A

universal

attachment to challenge
biased CPR training.
We are here to start
a
movement

.
A movement to raise awareness of the
millions of women

who die from heart disease. A movement to change the way we teach. A movement that

could save women's lives

. It is our ambition that by

the end of 2020

every CPR training school in the country has a Womanikin attachment and thousands of people will have been instructed on how to assist a woman who has gone into cardiac arrest.
A universal attachment
for the most commonly used
CPR manikins.
The

Correct


Hand
Position
When performing chest compressions, locate the end of the person's breastbone where their ribs come together and meet. Place the heel of one hand 2 inches from the breastbone, closest to the person's face. Place the free hand on top of the other, interlocking your fingers. Yes, this will mean you are touching her left breast. Don't worry. You might save her life.

Demand to receive CPR in case of cardiac arrest in public. Take a photo and place 2 Hands with Fingers Splayed Emojis over your heart. Share using the hashtag #GiveMeCPR.